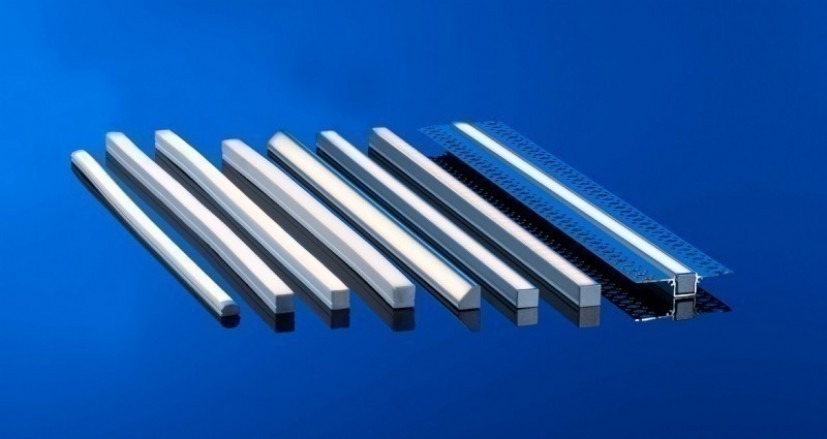 Four Reasons Why Size Matters: The Power of MICRO 5
Architects and Designers incorporate well-hidden linear LED lights to illuminate spaces and enhance architectural details. MICRO 5, a new ultra-slim series from Q-Tran, packs superior color quality and functionality into amazingly tiny fixtures, responding to the A& D industry's lighting needs. Here are four ways the MICRO 5 profiles contribute to excellent lighting design.
---
1. Discretion is integral to lighting design.
Often, linear LED lighting is meant to be hidden while enhancing architectural details, illuminating art, or making work areas brighter. At less than half the size of our standard linear fixtures and in profiles as small as a quarter-inch tall, MICRO 5's miniature profiles can be tucked out of sight. MICRO 5 fixtures offer exceptional design opportunities for interior and exterior applications, thanks to their versatile mounting methods and options that allow specifiers to dictate the direction, intensity, and beam angle of the light.
2. Lighting needs to work for everyone on the project: designers, installers, and owners.
Besides offering lighting designers solutions to creating beautifully illuminated spaces, contractors and installers will appreciate how MICRO 5's tiny fixtures reduce or even eliminate the need for routing into millwork. A wide variety of mounting hardware options contribute to the easy installation process.
MICRO 5 installations are destined to be long-lived, making owners happy for years to come. Records of the bin used for each project are saved, allowing future integration of replacement or additional fixtures. SLITE, a profile meant to be installed in drywall and millwork, has snap-in LED components, allowing LEDs to be changed out with no damage to surfaces.
3. Lighting designers

won't have to sacrifice quality illumination due to size restrictions.
You can achieve phenomenal lighting output, even when space is tight. Amazingly, MICRO 5 fixtures provide equivalent lumens as their full-scale counterparts. At 3000K, these tiny powerhouses can deliver over 320 lumens at 4 watts per foot. As with all Q-CAP and rigid fixtures, many lumen outputs and color temperatures are available, including RGB, Static White, and Dynamic White. Each fixture utilizes tightly binned LED chips mounted on a narrow 5mm PCB delivering lumens from 1, 2 and 4 watts per foot.
4. Good lighting should be a part of any space.
Inside or outside, lighting contributes to the ambiance of a space and enriches people's experiences. MICRO 5 offers dry, damp, and wet ratings, allowing it to be used in exteriors and interiors with moisture challenges, such as bathrooms. The diminutive flexible fixtures, WAVE, NEXUS, WALA and ANYBEND, provide surprisingly tight bend orientations to create curves, spiral and helical shapes, allowing for endless ways to incorporate light into the design of the space.