Shedding Light on LED Power Supply and Fixture Certifications
Researching the architectural LED lighting landscape, one will encounter LED fixtures and power supplies with various UL markings.
You may wondering, 'What do these UL certifications mean, and in what way do these UL markings affect my LED lighting projects?'
Wonder no more. Read on to uncover the differences in safety testing of each UL certification and understand UL lighting standards when evaluating architectural LED lighting products for future projects.
---
What's The Difference Between UL Listed vs. UL Recognized?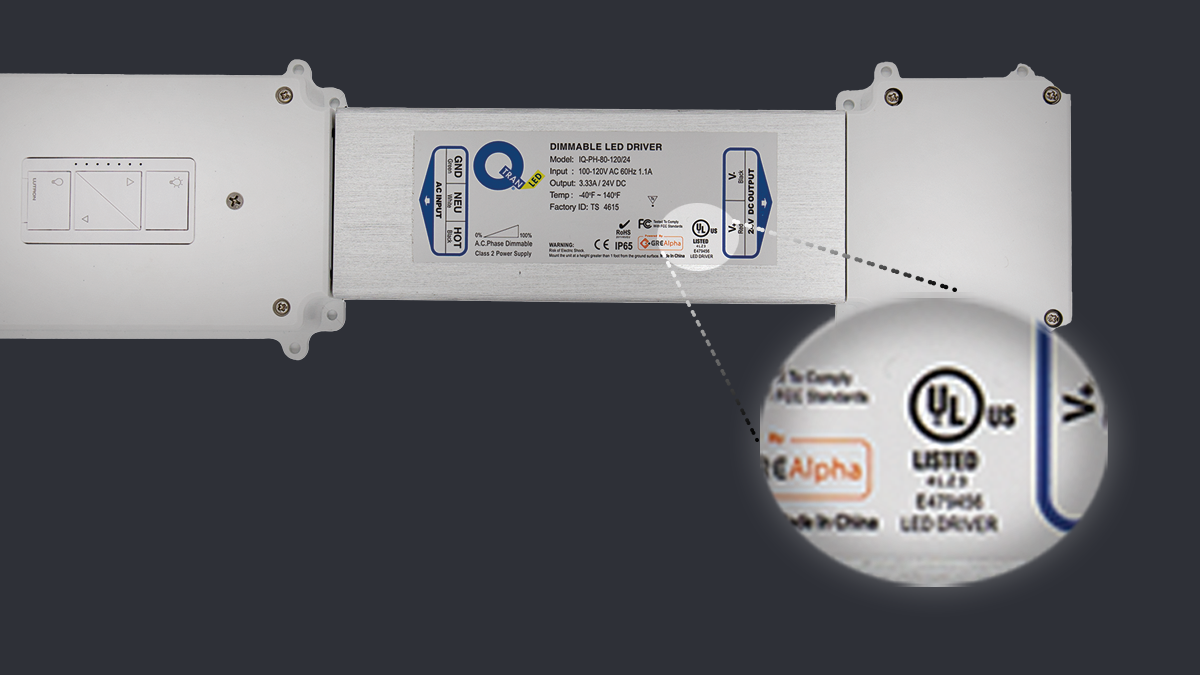 For LED lighting products and applications specifically:
A UL Listing means the product has been tested by a recognized and accredited facility to meet the National Electric Code as a complete lighting system; whereas,
A UL Recognized

product has only

some

of the components tested by an independent laboratory, not the complete system
NEC CODE & UL STANDARDS FOR LIGHTING
The NEC-70 Article 411 outlines the requirements for lighting systems operating under 30 volts or less connected to a Class 2 power source. The following criteria are defined as follows:
Listed System & Assembly of Listed Parts
Specific Location Requirements
Secondary Circuits & Branch Circuits
Hazardous Locations
UL 1838 - Low-Voltage Landscape Lighting Systems
UL 2108 - Low-Voltage Luminaires
A UL Listing is almost always required by commercial building code. In an electrical product, like architectural fixtures, UL specifically tests to make sure it won't end up malfunctioning and cause a fire, or some other safety hazard. If a product is UL Listed, it is deemed safe for use in public.
The caveats of UL Recognized lighting products. In low voltage applications, if a power supply is only UL Recognized, additional housing and/or dimming modules are required to complete the system. In most cases, additional components are necessary to complete the lighting system and field assembly is typically required.
According to the NEC, once the complete system has been field assembled, it will need to be field certified to obtain the complete UL Listing. Whether you are a manufacturer, distributor, contractor, designer, or specifier, understanding the rules and regulations around UL certifications for architectural LED lighting products can be challenging, yet critical.
Q-Tran prides itself in offering low-voltage transformers and DC power supply centers as UL Listed LED Lighting Systems. All are tested in both their indoor and outdoor housings along with their dimming protocols.
The next time your evaluating LED strip, LED fixture, and power supply options to specify, consider Q-Tran as reputable source for safe and reliable UL linear LED lighting solutions.
---